---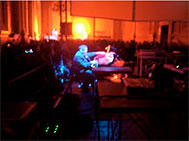 Jan 23, 2010 – Bologna, Italy
Richard gave a workshop and performed for approximately 1,000 at Netmage 10, the International Live-Media Festival's 10th Edition at the historic Palazzo Re Enzo in Bologna, Italy.

» Write up of RIchard's concert by Enrico Cosimi.
» A review of his workshop.
» Sounday Times write up of Richard's workshop.
» A link to a Google-translation of the write-up.

Here's a link to noctivagamusica with photos. And alternate link: http://www.noctivagamusica.altervista.org/lainahrt_foto_w.html

Below are documents and links about the program, RIchard's performance and workshop and Netmage.10.
---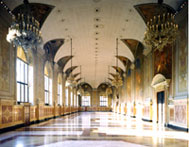 Netmage.10 Event Announcement and Program (downloadable pdf).
Richard Lainhart: live + workshop (downloadable pdf). Netmage.10 announcement for Richard's performance and workshhop.
"I love Buchla" (downloadable pdf). Richard writes about the Buchla and the workshop he will give at Netmage.10 Jan 23.

---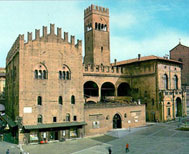 More info on Netmage
Netmage web site
Event program

---